Ocean Computer Repair
Ocean Computer Repair was established in October 2006.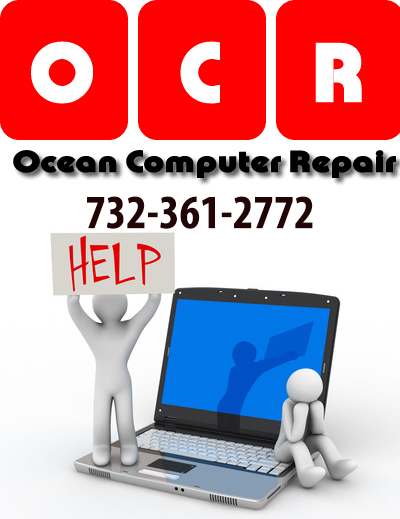 For the small business, OCR knows that time is money, and if one system or all your systems are down, the timing is urgent. We offer same day service for all businesses, when possible.  Remote assistance is also available for systems with issues, but still connected to the Internet. We can provide on-site support for Microsoft, Adobe, and Symantec software to custom industry related software for doctors, lawyers, engineers and many others. (references upon request)
For the home user we offer one on one service. Our main focus is your computer issues. Paying attention to the details and your most critical data (photos, videos, documents, etc.) and programs, OCR can provide you with the assurance that your information is safe, and backed up.
Ocean Computer Repair also offers video, web, and IP solutions for all the latest Internet connected devices. The Internet of Things is upon us and now all, phones, cameras, thermostats, watches, baby monitors, light switches, light bulbs, and the list goes on. They all connect to the Internet now, and we can help you sort it all out.
Have a business? We can help. Get your business up to speed with the latest productivity apps and devices.  Connect with your team and be more productive over-night.  Call now for a free consultation on how Ocean Tech Worx can help improve your bottom line.
For appointments, please call 732-361-2772. Always Available by Phone!
Ocean Computer Repair
Toms River, NJ 08753
732-361-2772
On-Site
Let OCR be your on call IT staff. We service many companies and residential clients in the Ocean and Monmouth Counties and surrounding area. Desktops, laptops, servers and networking. Home or business. Small networks with 1-2 workstations or larger with many workstations and servers. Business and consumer service plans available.
Remote Support
Remote support incidents are billed out at $140/h. If there is an on-going issue or you are enrolled in one of our service plans in most cases this fee will be waived. 
New Computers
custom builds new systems from basic little internet surfing machines to high end gameing systems or servers. Whatever your needs, gaming, video, stock market, photos, we can build it!
Service Plans
We have Service Plans to save you time and money. Instead of a break/fix scenario, you may opt for preventative maintenance to help mitigate issues before they happen. With Grolen's system information utilities and staff, a technician will check up on your systems on a regular basis to help to help you stay running smoothly.